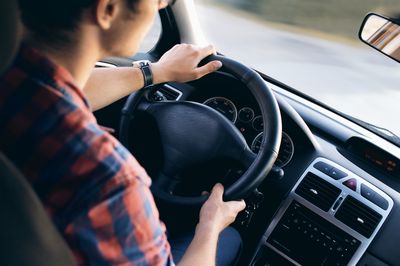 Growing up in a household where my father rarely worked on vehicles led me to learning about them through research and hands on experience. This included watching TV shows about cars, taking automotive classes, and reading online about how to work on my own car. In this guide, I will walk you through a variety of ways to learn about your car and how to properly maintain your car.
Buy An Car Old Clunker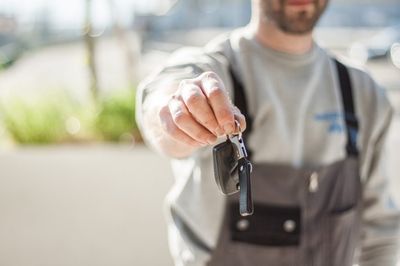 Buy A Set Of Tools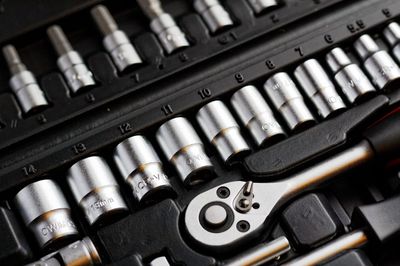 Whether you own a clunker or a brand new car, I highly recommend buying a decent set of tools to keep with you in your car. The last thing you want is to be stranded on the side of the road without tools to get you back home. Now you don't have to go buy a large 200 piece toolset, but you can make alot of repairs with a decent socket set, a pair of pliers, and some screwdrivers (ask me how I know).
Check Out Some YouTube Videos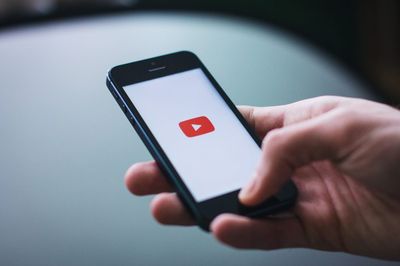 YouTube is the most popular place to get information about any car you can imagine. From installs to reviews, you can find virtually anything you will ever need to know on Youtube. Even after many years of working on my own car, I still find myself watching some kind of car related video daily.
Get An Automobile Repair Manual

The second best thing you can keep in your car, next to your tools, is a repair manual. Your owners manual is a great reference for minor things, but a high quality repair manual such as a Haynes Manual will be far more detailed and helpful in repair situations. These can be found online our at your local auto parts store.
Get On Forums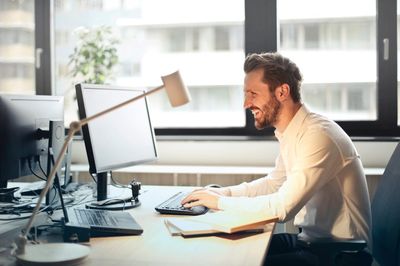 Another great online tool to learn more about your car is a car forum. If the car exists, it most likely has a forum dedicated to it. These forums are full of avid owners who share tech tips, installs, and photos of their car to help inspire and educate. A quick google search will steer you in the right direction!


Help Your Family Or Friends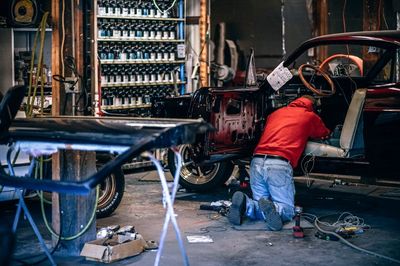 Ask Your Local Parts Store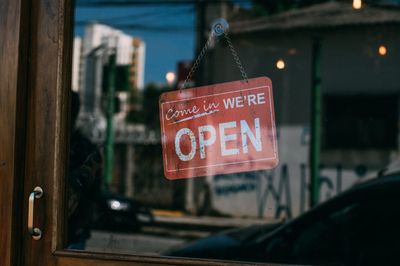 When in doubt, ask a pro. The staff at your local auto parts store can always provide you with a large amount of information and can suggest the correct parts to fix your vehicle. With a database of information at their fingertips, if they don't know, they can certainly look it up for you!
Take A Class To Further Your Knowledge About Automobiles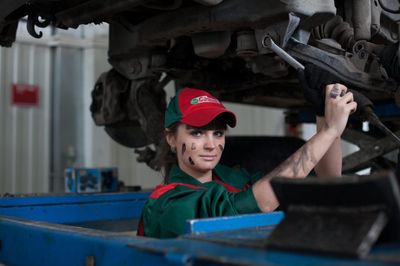 If you are wanting to take your car knowledge to the next level, your city most likely has automotive classes you can take. If you are not wanting to take a full class, I have seen workshops open up at various car shops that will teach you the basic maintenance skills you need to keep your car running in top shape.


Things You Can Learn To Fix On Your Own Car
Checking Your Oil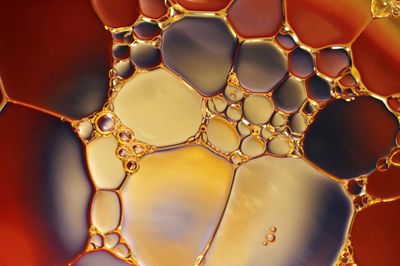 One of the most common and easy preventative maintenance tasks you can do is checking your oil level. Your engine needs a certain level of oil to properly keep your engine lubricated. When your engine does not have enough oil, metal parts within your engine can start to rub and cause friction which tears up these vital parts.
Changing Your Automobile Own Oil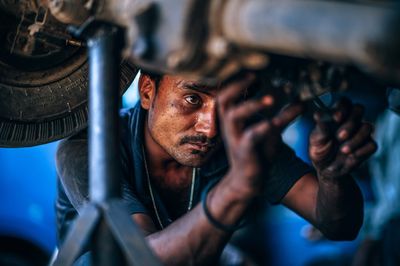 Every 3 months or 30,000 miles, you are going to need an oil change. While you can easily take your car somewhere to have this done, you can actually save time and money doing it yourself. This is a task I do myself to all of my vehicles to ensure I know exactly what is going into my engine. There are countless YouTube videos guiding you along the process and I can guarantee you can one on your exact car.
Jacking Up Your Car (Properly)
Changing A Car Tire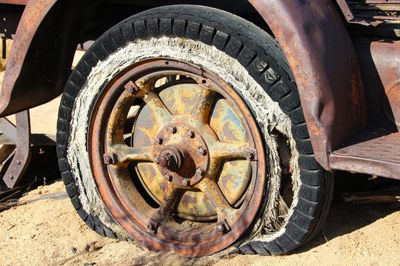 A flat tire can most certainly ruin your day, but not knowing how to change it can be an even bigger problem. This was one of the first tasks I was taught before I could even start driving as a safety precaution. While the process is an easy task and can be found in your users manual, you want to pay attention to the jacking points of your vehicle and ensuring you tighten down the lug nuts enough to get you home and properly torque them.
Torque Your Lug Nuts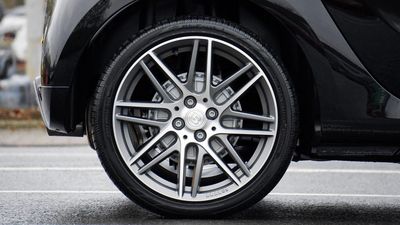 Torquing your lug nuts is probably the last thing you would think of when changing a flat, however, it is the most important. While you may not be able to properly torque them at the time of changing the flat, it is highly recommended to do so when you get home. Torquing your lug nuts involves using a torque wrench to tighten your lug nuts to a specific torque spec to ensure your wheels are on as tight as they were made to be.
Jump Start Your Car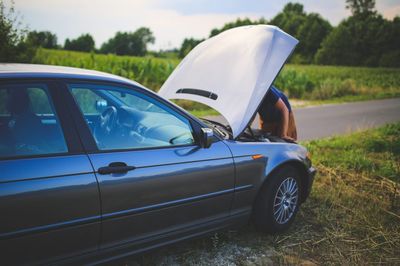 Another very vital task to learn is how to jump start your car. Knowing how to jump start your car can get you back on the road quickly or save another driver from a dead battery. I always recommend to keep a set of jumper cables in your car not only for yourself, but for other drivers you may encounter with a dead battery.
Change Your Spark Plugs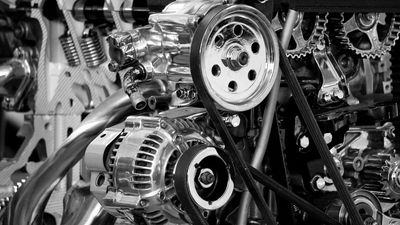 Depending on your car, a spark plug job can really but a dent in your wallet. A bad spark plug can cause a poor driving condition and decreased fuel mileage. You can save alot of time and money by watching a quick YouTube video and learning how to do it yourself. My top tip is to ensure you do not overtighten or strip the head when installing the spark plugs.
Changing A Radiator Hose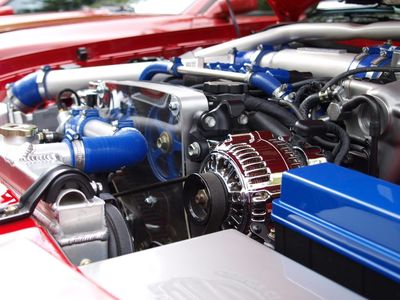 The last thing you want to deal with on your commute to work is a blown radiator hose. Regurarly checking your radiator hoses for wear can help identify a potential problem before it becomes an actual problem. Luckily, changing out your radiator hoses is usually as simple as loosening a hose clamp with a screwdriver. However, you want to make sure you have a drain bucket ready as coolant may still be in the hose!
Identify And Change Fuse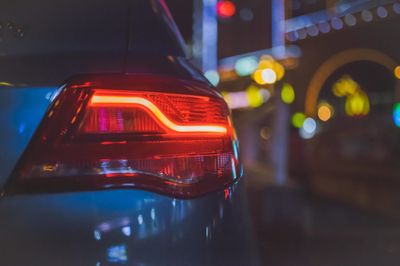 If you have a set of lights go out or any other electrical component suddenly stops working, the first step is to always check the fuse. Your car usually has two fuse box locations that can be identified in the owners manual. Simply find the correlating fuse, remove, inspect, and replace! Most cars come with a few extra fuses inside of the fuse box cover.


Checking Your Tire Pressure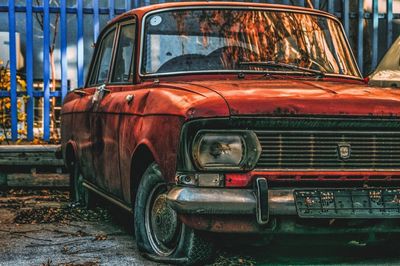 Tire pressure is highly important for a variety of reasons including fuel milage, premature tire wear, and general safety. You can easily check the tire pressure on your car by using a tire pressure gauge on the tire stem. Check your owners manual, or Google, for the correct tire pressure for your vehicle and add accordingly.
Changing Your Brake Pads And Rotors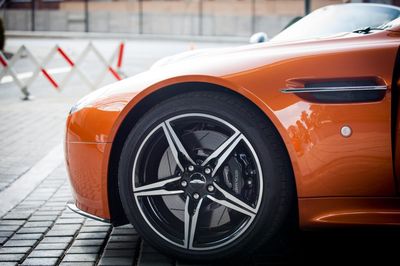 You have heard the dreaded screeching from a car that has worn out brakes. The screeching is a sign that your brake system needs to be serviced and will include either changing your brake pads or your brake rotors. This is a popular service offered by most shops, but with a little research, you may find that it is a task you can take on yourself.
Bleeding And Flushing Your Car Brake System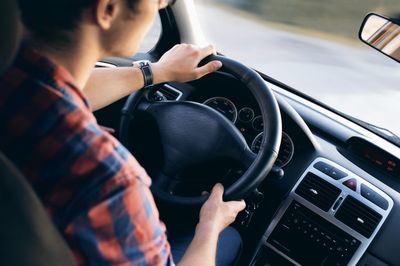 Once you have completed your brake job, or even if you have a squishy sensation in your brake pedal, it's time for you to bleed or flush your brake system. Bleeding your brakes is the act of pumping the brakes and simultaneously opening the bleeder valve on your calipers to release air from the system. A full system flush is similar, however, you are flushing out all of the old brake fluid and replacing it with new, clean fluid.
Automobile Restoring Your Car Headlights Or Taillights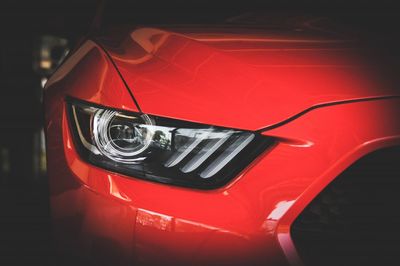 Over the years, your headlights or taillights can start to develop a haze or oxidation on the outside of the lense. This can hinder light output and make your car look older than it is. You can visit your local auto store to pick up a headlight restoration kit that can have even the novice car enthusiast looking like a professional light restorer!
Tire Wear And What It Means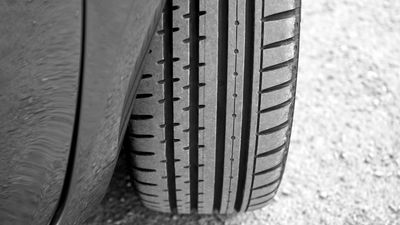 Paying attention to your tire tread wear can help identify suspension problems before they become serious. Wear on the inside of the tire tread indicates over inflated tires. Wear on the outside of the tire tread indicates underinflated tires. Wear on one side of the tire indicates alignment problems and would require a trip to the alignment shop.
In Conclusion on How to Learn About Cars
While I could go on all day on things you should learn or things you need to know, this will get you started and hopefully keep you from being stranded. A good set of tools and a quick research can have you working on your own car and helping others in need in no time. When in doubt, there is no shame in asking a professional for assistance. The most important takeaway is to get familiar with your car and the owners manual to ensure you are working on your car safely.
Give Us A Call Now For Better Performance of your Car.