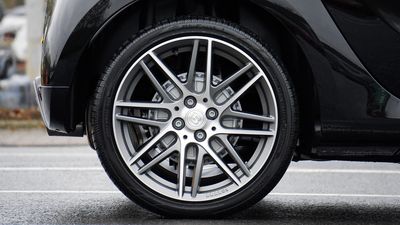 Cheap Tire Stores Near You Best Ways to Find
Tires have become more expensive these days, especially since the price of oil rose several years ago, and now they're hard to afford. While you don't really want to buy the cheapest tire you can find, a good brand bought from a cheap tire store near you can be the way to go. How do you find the best cheap tire store? Let's look at some of the best ways.
Find Cheap Tires Online
Sure, there may be some low-priced tire stores in the neighborhood, but driving around, then going inside and waiting in line to ask how much is very time-consuming. Then the guy will try to upsell you on several shiny objects that you're not sure you need, and you'll have to go through this a bunch of times.
The best way is to get on the Internet and just type in the search "cheap tire shops near me" and you'll be taken to several different websites that will help. You'll be able to type in your zip code and get a list of several tire shops, their web pages, and phone numbers to choose from.
You'll have to be a little careful, since most of these are going to be sponsored listings, meaning that the company has paid a price to be included on the list. This added cost is, of course, passed on to the customers, there is no other way.
You still have the opportunity to sort through the various shops, call them on the phone with your tire size and get some prices. Make sure that you have checked your tires to get the exact size, plus give them the make, model, and year of your car. When you're only calling on the phone, they will be working hard to get you into their store, so they'll be quicker, give a good price, and only a quick sales pitch.
Make sure that you ask all of them if mounting, balancing, flat repair and guarantees are included or extra. This can make a big difference in the final price since they can gouge you on the services. Some shops will only quote an all-inclusive price, while others will try and be sneaky, so ask.
Cheapest Tires Nearest Your Location Find it Using Coupons
There are several national chains that will actually fix the flats of all their own customers, and everyone else's customers for free. This is a major selling point that makes people want to buy their tires there. If you don't feel guilty taking your tires that you bought elsewhere to get free flat fixes there, then you have no conscience.
In addition to flat repair, there are yearly rotations, changing into your winter/snow tires, and other services that can add up to a lot of money with some tire dealers but are provided free at others. These services should all be taken into consideration when you call them on the phone for quotes.
Once you've narrowed your search down to one or two tire shops, you might as well pick one and buy your tires there. There really isn't a lot more to be saved by visiting each one after you've done the research, trust yourself and take the plunge.
Tire Shop Near me Give a Call Now!